SecureNutrition has launched a contest to showcase projects from around the world that have bridged gaps between agriculture, food security, and nutrition. The CGIAR program on agriculture for nutrition and health (A4NH) is a member of SecureNutrition.
The Harvesting Nutrition contest aims to answer questions in the areas of agriculture, food security and nutrition linkages.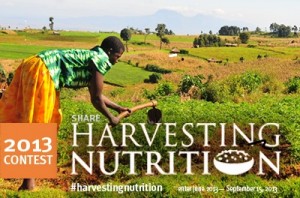 Click here for more information, including submission forms and official rules, or send an e-mail to: securenutrition@securenutritionplatform.org.