The CGIAR Research Program on Agriculture for Nutrition and Health (A4NH) is dedicated to the realization of Sustainable Development Goals 2 and 3, laid out by the United Nations. In 2017, A4NH began its second phase of work, with five research flagships, seven managing partners, and activities in more than 30 countries all working toward realizing this vision.
Messages from A4NH's Director and IFPRI's Director General  Download Full Report (PDF 2.88 MB)  2017 Timeline
Flagship 1: Food Systems for Healthier Diets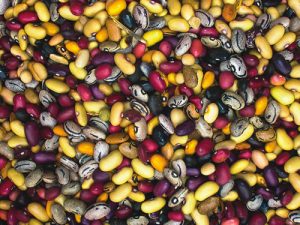 Complex and multidimensional, food systems are evolving rapidly in many parts of the world. Understanding these systems' impacts on diet transitions is key to addressing and overcoming the problems of malnutrition. A4NH researchers are looking at this matter systematically and from the unique perspective of the consumer to determine where opportunities for intervention lie. Engaging with national partners in four counties – Bangladesh, Ethiopia, Nigeria, and Viet Nam – researchers are conducting deep studies of food systems and how they are transforming, using this knowledge to develop and test innovations and interventions to improve diet quality and diversity, and then working to support the scaling up of successful efforts. This process not only works to address situations in specific contexts, but also will provide lessons that can be applied elsewhere.This flagship is led by Wageningen University and Research (WUR), with support from Bioversity International, CIAT, IFPRI, IITA, and the Global Alliance for Improved Nutrition (GAIN).
Flagship 2: Biofortification
More than two billion people worldwide suffer from some form of micronutrient deficiency, a crisis of "hidden hunger" that impedes growth and development, not only of countries or regions, but also of individuals. People who do not get enough vitamin A, zinc, iron, and other key vitamins and minerals suffer health effects throughout their lives. In 2017, HarvestPlus, which leads A4NH work on biofortification, took great strides toward solving this crisis. With efficacy of vitamin A-biofortified crops already established, researchers moved forward with building efficacy evidence for iron crops, completing several multiyear efficacy studies and synthesizing the results. Research on the bio-availability and efficacy of zinc crops also moved forward. With its vision to catalyze the scale-up of biofortification to benefit one billion people by 2030, HarvestPlus developed a new strategy and a monitoring and evaluation system for tracking progress toward this goal.
Flagship 3: Food Safety
As food systems grow increasingly complex, and as people in low- and middle-income countries have access to more food choices, the importance of identifying and mitigating food safety risks grows more urgent. A4NH's third flagship is devoted to examining this issue, identifying areas of particular focus, and bringing together various stakeholders to identify and enact policy solutions that can ensure food safety receives the careful attention it deserves as food policy evolves. Areas of focus range from informal markets and supply chains—where the risk of foodborne disease is rising along with the demand for perishable food—to controlling aflatoxins, protecting crops for the health of consumers and farmers' livelihoods. In 2017, A4NH researchers held high-level discussions, strengthened partnerships, and expanded research and technology as they worked to combat threats to food safety. This flagship is led by ILRI with support from IITA and IFPRI.
Flagship 4: Supporting Policies, Programs, and Enabling Action through Research (SPEAR)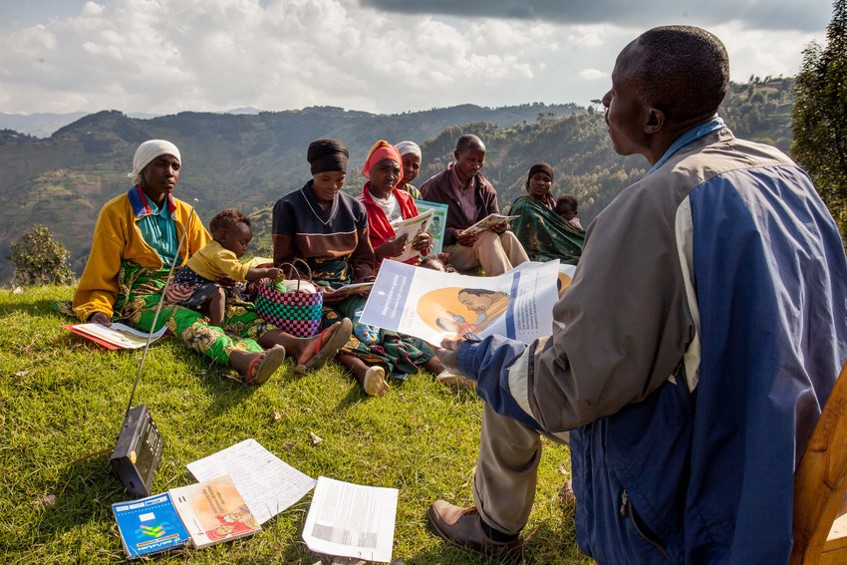 Solving the global problems of malnutrition, which includes undernutrition and the growing crisis of overweight and obesity, will require collaborative approaches to identify and enact appropriate policy measures relevant to local and national circumstances. Understanding the nutritional impact of the current policies, capacity, and programs is critical to addressing problems related to malnutrition and improving nutritional outcomes. A4NH's fourth flagship focuses on building the knowledge base and working with partners at all levels to identify appropriate policy changes and improvements, and to foster an environment where they can take hold. This flagship is led by IFPRI with support from Bioversity and the Institute of Development Studies.
Flagship 5: Improving Human Health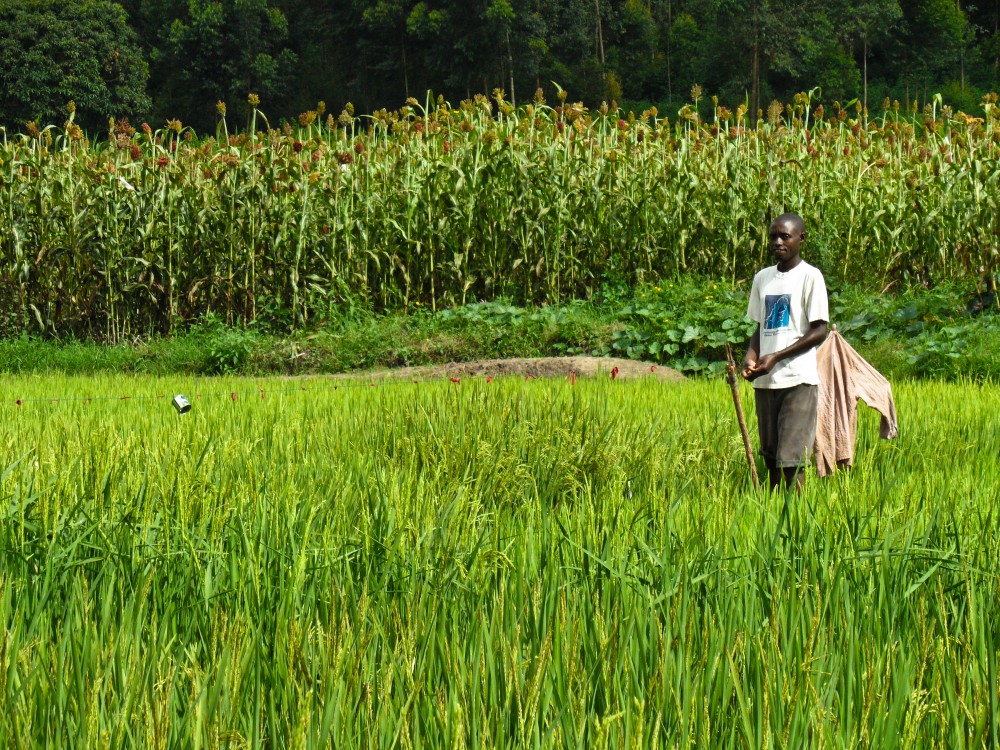 The potential effects of agricultural development on human health go well beyond food safety. Agriculture transforms landscapes and influences livelihoods, changing both the conditions in which human diseases emerge and spread and the capacity of communities to protect themselves. A4NH's fifth flagship, Improving Human Health, is a new addition to the program's second phase. Under it, agricultural and human health researchers are working together to identify evidence of positive and negative effects of agricultural development on disease, and to develop interventions to reduce disease risks and improve human health. This research focuses on the impacts of agricultural intensification on, for example, irrigation and livestock production, and addressing related concerns and challenges. Researchers are also working to ensure that agriculture- and health-sector efforts to reduce antimicrobial resistance or to manage insecticide resistance in crop pests and disease vectors are complementary. A4NH is committed to fostering interdisciplinary research to identify and address challenges shared by the agriculture and heath sectors. This flagship is co-led by the London School of Hygiene & Tropical Medicine (LSHTM) and ILRI with support from IITA.
Focus: Gender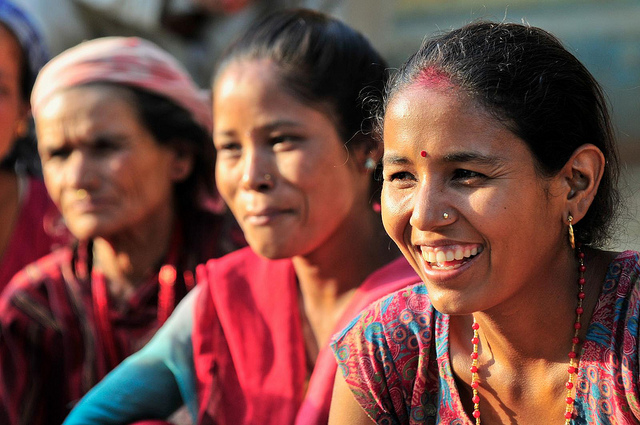 Nutrition and health outcomes can vary widely between men and women, rich and poor, young and old, urban and rural. Successful nutrition and health interventions must be targeted to the right people within households and communities. The Gender, Equity, and Empowerment (GEE) Unit supports A4NH researchers to ensure that A4NH research shines light on how gender and equity influence the relationships between agriculture, nutrition, and health.