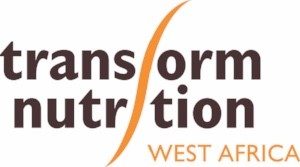 With a rapidly growing population, evolving food systems, and high rates of urbanization, Nigeria is encountering significant changes, many of which impact the national nutrition landscape. To help policymakers better understand the direction of nutrition-relevant policies and their implications, researchers with Transform Nutrition West Africa (TNWA) have developed an evidence brief  that details progress towards nutrition development objectives.
The brief covers four key areas:
nutrition context, policy objectives, indicators, budget, and activities;
key beneficiaries, actors, and coordination;
monitoring, evaluation, and accountability; and
whether current policies are aligned with World Health Assembly global targets.
The researchers developed the brief in response to requests from partners at the national level. The brief looks not only at relevant policies and people who are both impacted by and responsible for those policies, but also addresses data gaps and offers recommendations for future policy.
Transform Nutrition is funded by the Bill & Melinda Gates Foundation with support from A4NH, and is led by the International Food Policy Research Institute.
August 28, 2019
A new framework will guide practitioners to use a broad portfolio of crop species to bring nutrition back to the table.
July 29, 2019
Researchers from IFPRI, in new work supported by A4NH, explore the relative prices of healthy and unhealthy foods and dietary problems faced by countries worldwide.
July 23, 2019
Turning a commitment to scale up nutrition into reality will require high-quality, actionable data – in the right places at the right times.