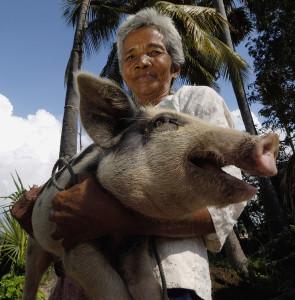 In rapidly evolving food systems in Africa and Asia there is a crisis in confidence over the safety of foods. To improve food safety in these systems, current practices and regulations, largely adopted from Europe and North America can be strengthened. However new approaches and innovations are also required that consider the provide incentives and enhance capacity for multiple small producers and market agents.
On May 15, 2014, A4NH is hosting two side events at the IFPRI 2020 Policy Consultation & Conference in Addis Ababa, Ethiopia. The first side event, titled Food Safety: Options for Addressing a Growing Crisis, will discuss past food safety efforts and engage participants in shaping future food safety research in the CGIAR to address this food safety challenges
In this session, we will engage partners from different regions and sectors to reflect on past experience in food safety research—both practice and policy. We will aim to identify promising, feasible and relevant research for improving food safety at scale in both high-value food chains and in staple food chains affected by aflatoxins in Africa and Asia, addressing the economic and health costs, benefits, and trade-offs.
Facilitated by Peter Ballantyne (ILRI), the session will begin with scene-setting presentations by Delia Grace (ILRI) and John McDermott (A4NH-IFPRI). Session discussants will include Jean Michel Poirson (FAO), Erastus Kang'ethe (Univ. of Nairobi), Mweshi Mukanga (Ministry of Agriculture, Zambia), Abigael Obura (CDC-Kenya), and Hung Nguyen (Hanoi School of Public Health).
This session will be held on May 15th from 830-1000 at the Sheraton Hotel, Addis Ababa, Ethiopia, Lalibela Room, 3A.
View the full Food Safety Event Program for more details.