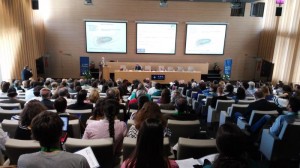 Last month, over 300 delegates from 40 countries gathered in Madrid, Spain for the Global One Health Conference, focused on strengthening collaboration between physicians, veterinarians, and all relevant stakeholders to improve different aspects of the health and welfare of humans, animals, and the environment.
The conference was organized by the World Veterinary Association (WVA) and the World Medical Association (WMA), in collaboration with the Spanish Medical (SMA) and Veterinary (SVA) Associations.
The conference report is now available for download. It contains outcomes and recommendations from the meeting, as well as links to conference materials, photos, and presentations.